Everything happens online these days, and the best place to buy sports tickets is on the internet. Forget about queuing up—you will be under the mercy of the weather (hot, cold, rain, snow, etc.). And don't go to your neighborhood scalper either. That guy surely jacks up the price tenfold. When you buy sports tickets online, you do it in the comfort of your home–no long lines and no annoying sellers. Below, you can find a list of the top 5 sites where you can buy sports tickets. These online ticket sellers for sporting events are also the best place to buy concert tickets.
#5 Gotickets.com

Gotickets.com's strong point is their pricing—they offer one of the most competitive pricing schemes among all the other sites. And what's even more amazing is that they don't charge customers a service fee. The site has all the requisites but just doesn't pack a lot of features. For example: it doesn't allow you to resell the tickets you purchased from them. This feature is common to most of the ticket sites. The site is not that attractive but navigation shouldn't be a problem.
#4 Ticketnow.com

This site is great when you're a reseller. Their process of buying and reselling is very simple to understand (but look out for the high service fees). You can even subject the tickets you resell to price changes to get a better bottom line on your investments. They have a very wide selection of sporting choices so you're sure to find what you're looking for. The search feature of Ticketsnow is also amazing—it actually speeds up the process. The tech support is amazing because they offer live chat services.
#3 Stubhub.com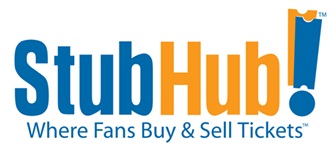 The greatest thing about Stubhub.com is that they offer several methods for you to get your tickets. You can have them shipped, delivered straight to your door or even print them yourself. They cover most sporting events like all the other sites. But the only drawback to Stubhub is that the site is not that user-friendly. But they make up for it by making the search function very comprehensive. In fact, the ticket resellers love Stubhub for this feature.
#2 VividSeats.com

Go ahead and think of the most obscure sporting event you can think of. There's close to 99% chance that VividSeats has tickets for those. This site almost earned the number 1 spot for this unique attribute alone. While the breadth of their offering is impressive, VividSeats suffer from just a few flaws. The biggest (but certainly not a deal-breaker) is that they don't allow resellers to auction off their tickets.
#1 TicketMaster.com

They're not called Ticket Master for nothing. They are number 1 because they do everything better than the other sites. Their pricing schemes, while not the best, are very good. Ticket Master has amazing features and their ease of use is unmatched. For those new to buying tickets online, Ticket Master is a good site to try first. The only chink in their armor is their variable service charge. Other than that, this site is close to perfect.
These are five sites you won't regret checking. Don't line up on the ticket box or the scalper because the best place to buy sports tickets is online.