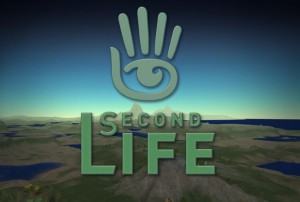 Second Life is a popular online game that revolves around a virtual world. Games like Second Life enables the player to interact with other players coined as Residents. They can do different socializing activities, own a property, trade with other players, and even establish a romantic relationship. It has become a popular game for ages 16 years old and above. People who play Second Life have different reasons ranging from finding love, finding fun, finding meaning, and even finding money. All of these reasons can be done in Second Life.
1.       How to Start Dating in Second Life
If you want to find love in Second Life, you can establish a connection with another Resident with that objective. This romantic relationship starts at venues such as night clubs, hideouts, and other hooking venues. This relationship can either lead to a virtual marriage, sexual relationship, and ultimately a family. Remember that the Residents you meet in Second Life Online are virtual characters you don't know the real age, gender, and character of the real person. If you have no issues with this knowledge, then you can start a relationship in the virtual world.
2.       How to Enjoy Life in Second Life
If you want to play Second Life just to enjoy the game, then you can take advantage of the different features included in the game. Create a character according to your preference. Character customization is possible even with free Second Life accounts. You can also explore the Second Life virtual map and socialize with the different Residents in other destinations. You can also shop for the latest trend and make your character stand out amongst the sea of Residents. Every day is a new experience in Second Life and you will enjoy the game and get lost in it.
3.       How to Find Your Purpose in Second Life
You may be shy in the real world, but in Second Life you can fully express yourself. Finding a meaning to your life can be provided by the game through interaction with different types of Residents. As you meet new friends, experience activities you've never done in real life, and explore different places, you will ultimately find your place even in the virtual world. Your connection to Second Life may help improve yourself in the real world.
4.       How to Earn Money in Second Life
It is possible to earn cash in Second Life using different methods. Residents can earn real money from selling virtual real estate properties. Some people who are very much immersed in playing Second Life are willing to shell out cash to obtain a property. The negotiation process works the same in the real world sans the government taxes. Another method is through business. It is possible to establish your own business without any government obstruction. If your business earns, you can sell it to another Resident in real cash through bank transfer.
There are many ways to enjoy playing Second Life that you will find yourself spending more hours playing it. Other games like Second Life also exist as direct competitors such as Oz World. Remember whatever your reason for playing this game make sure to discipline yourself to avoid addiction.